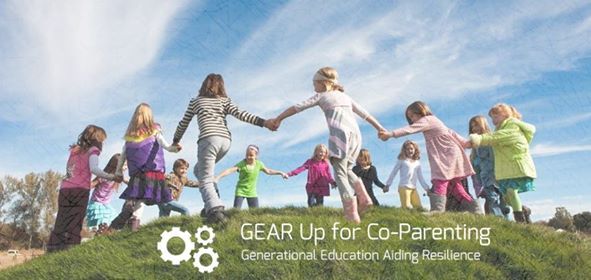 Family Circle is a co-parenting program presented by the Wexford/Missaukee Friend of the Court to help give parents a better understanding of how to co-parent while putting their children first and not in the middle.  Family Circle can be Court ordered, but is also available to anyone interested in learning more about becoming a better co-parent.
This two-part presentation helps parents learn how to best navigate the ins and outs of co-parenting from two different homes, focusing on how divorce and separation effects children and parents.  Some of what parents will learn about include common mistakes parents make with their children during this time, how to best communicate with their co-parent, skills for building resilience in your children, and how parents can keep the best interests of their children in mind through this process. 
The goal of Family Circle is for parents to learn how to make this time as positive as possible for themselves and their children and also to build the foundation for a strong future together.
Family Circle co-parenting classes are held at the Wexford County Lake Street Building at 401 N. Lake Street in Cadillac.  Parents can attend either the 9:00 am or the 3:00 pm session.  Classes are held over two days and run up to two hours per session.  If you have any questions or would like to sign up for the next Family Circle session, you may call 231-779-9494 extension 2005. 
2023 DATES 
| | |
| --- | --- |
| Tue, January 10 | Wed, January 11 |
| Tue, January 24 | Wed, January 25 |
| Tue, February 7 | Wed, February 8 |
| Wed, February 22 | Thu, February 23 |
| Tue, March 7 | Wed, March 8 |
| Tue, March 21 | Wed, March 22 |
| Tue, April 4 | Wed, April 5 |
| Tue, April 18 | Wed, April 19 |
| Tue, May 2 | Wed, May 3 |
| Tue, May 16 | Wed, May 17 |
| Tue, June 6 | Wed, June 7 |
| Tue, June 27 | Wed, June 28 |
| Tue, July 11 | Wed, July 12 |
| Tue, July 25 | Wed, July 26 |
| Tue, August 8 | Wed, August 9 |
| Tue, August 22 | Wed, August 23 |
| Tue, September 19 | Wed, September 20 |
| Tue, September 26 | Wed, September 27 |
| Tue, October 10 | Wed, October 11 |
| Tue, October 24 | Wed, October 25 |
| Tue, November 7 | Wed, November 8 |
| Tue, November 28 | Wed, November 29 |
| Tue, December 5 | Wed, December 6 |
| Tue, December 19 | Wed, December 20 |