Dave Swanson
(231) 779-9494 ext. 2005
Mary Beth Sharp
(231) 779-9494 ext. 2018
Cadillac-Wexford  Airport Authority
Length of term: 2 years
Raymond Hill (expires 12/31/20)
Bill King (expires 12/31/21)
Bill Paul (expires 12/31/21)
David Mackey (expires 12/31/20)
Joeseph Barron-City Appointee (expires 10/15/20)
Karl Holder-City Appointee (expires 8/21/21)
Fred Osborn-City Appointee (expires 2/22/21)
_______________________________________
Cadillac-Wexford Public Library Board
Length of term: 5 years
Sandra Bengelink (expires 12/31/22)
Lee Jones (expires 12/31/24)
Linda Kimbel (expires 12/31/23)
Vicki Long (expires 12/31/20)
Brian Valice (expires 12/31/21)
_______________________________________
Cadillac-Wexford Transit Authority
Length of term: 2 years
Larry Copley (expires 12/31/20)
Rosanne Denny (expires 12/31/21)
Mark Howie (expires 12/31/20)
Eleanor Sosenko (expires 12/31/21)
Michael Hayes-City Appointee (expires 6/5/20)
_______________________________________
Construction Board of Appeals
Length of term: 3 years
Paul Keller (expires 10/31/22)
Scott Kleinsorge (expires 10/31/20)
Stephen Perry (expires 10/31/22)
Mark Richardson (expires 10/31/21)
Randy Williams (expires 10/31/21)
_______________________________________
Department of Health & Human Services
Length of term: 3 years
Bob Colvin (expires 12/31/22)
Roger Hopkins (expires 12/31/20)
Yvonne Hebert-State Appointee (expires 2021)
_______________________________________
Northern Lakes Community Mental Health Services Board
Length of term: 3 years
Rosanne Denny (expires 3/31/20)
Ben Townsend (expires 3/31/21)
_______________________________________
Networks Northwest-Workforce Development Board
Length of term: 3 years
Ken Bollman (expires 12/31/22)
Leslie Nowlin (expires 12/31/21)
_______________________________________
Wexford County Road Commission
Length of term: 6 years
Harold Falan (expires 12/31/24)
Lorne Haase (expires 12/31/20)
Harry Hagstrom (expires 12/31/22)
Dean Jurik (expires 12/31/25)
Jim Leggett (expires 12/31/21)
_______________________________________
Veterans' Services Committee
Length of term: 4 years
Jack Baughan (expires 12/31/21)
Susan Marcum (expires 12/31/23)
Joe Porterfield (expires 12/31/22)
Gary Taylor (expires 12/31/20)
_______________________________________
Wexford Missaukee Community Corrections Advisory Board
Length of term: 2 years
All terms expire 12/31/21
Trent Taylor, Wexford Sheriff
Will Yancer, Missaukee Sheriff
William Fagerman, Circuit Court Judge
Adam Ottjepka, Chief of City Police Rep.
Audrey Van Alst, District Court Judge
Melissa Ransom, Probate Court Judge
Julie Theobald, Wexford Commissioner
Dean Smallegan, Missaukee Commissioner
Jason Elmore, Wexford PA
David DenHouten, Missaukee PA
Charles Kennard, Wexford Circuit Court Probation Agent
Laura O'Dell, Missaukee Circuit Court. Probation Agent
Kristie Hatinger, Dist. Court Probation
Johanna Carey, Wexford County Criminal Defense Attorney
Brian Hoffman, Missaukee County Criminal Defense Attorney
John Mellish, Rep. of Business Community
William Barnett, Rep. of Media Communications
Vacant, Rep. of General Public
Cassandra Bugai, Rep. of Substance Abuse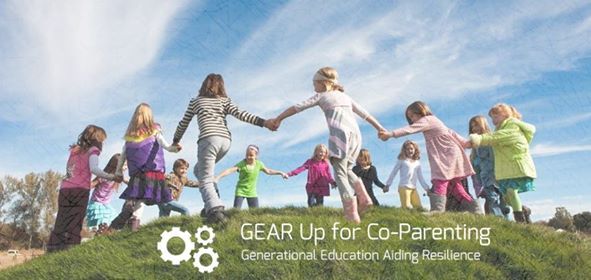 AT THIS TIME, GEAR UP WILL BE SCHEDULED BY APPOINTMENT ONLY.  CALL DAVE SWANSON AT (231) 779-9494, EXT. 2005 TO SCHEDULE YOUR DATE AND TIME
G.E.A.R. Up for Co-Parenting is a co-parenting program presented by the Wexford/Missaukee Friend of the Court to help parents learn how to co-parent while putting their children first and not in the middle. This three-session presentation helps parents learn how to best navigate the ins and outs of co-parenting from two different homes by minimizing the negative aspects for everyone involved and building the foundation for a strong future, for both the parents and the children.
The first session looks at the law and how adverse childhood experiences (or ACEs) can affect you and how you parent your children. The second session looks at how to co-parent with a focus on communication and how separation or divorce effects your children. The third session talks about various issues, such as distracted parenting, parental alienation, introducing a significant other to your children, and other issues that affect co-parenting and your children.
All sessions are at 9:00 am and 5:30 pm at the Friend of the Court office, 401 N. Lake Street, in Cadillac.  If you have any questions or would like to sign up for the next G.E.A.R. Up for Co-Parenting session, you may call 231-779-9494 and speak to Dave Swanson at extension 2005.  You can also check times and dates for upcoming G.E.A.R. Up sessions at our Facebook page. 
2020 DATES 
January 7-9
February 11-13
March 17-19
April 14-16
May 18, 20-21
June 15, 17-18
July 13, 15-16
August 10, 12-13
September 22-24
October 13-15
November 9-10, 12
December 15-17