Dave Swanson
(231) 779-9494 ext. 2005
Tammy Brintnell
(231) 779-9494 ext. 2008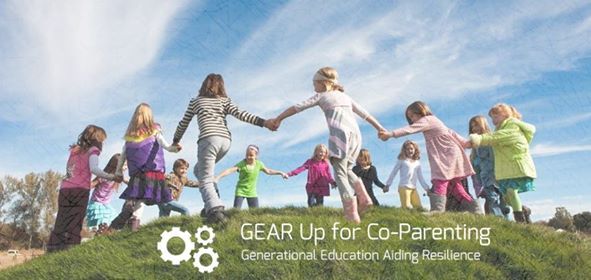 S.M.I.L.E (Start Making It Livable for Everyone) is a co-parenting program presented by the Wexford/Missaukee Friend of the Court to help parents learn how to co-parent while putting their children first and not in the middle.  S.M.I.L.E. is mandated for all parents with new Friend of the Court cases and also by Court order.  However, anyone interested in learning more about becoming a better co-parent is also welcome to sign up.
This three-session presentation helps parents learn how to best navigate the ins and outs of co-parenting from two different homes by minimizing the negative aspects for everyone involved and building the foundation for a strong future, for both the parents and the children.
The first session looks at the law and how adverse childhood experiences (or ACEs) can affect you and how you parent your children. The second session looks at how to co-parent with a focus on communication and how separation or divorce effects your children. The third session talks about various issues, such as distracted parenting, parental alienation, introducing a significant other to your children, and other issues that affect co-parenting and your children.
All sessions are at 9:00 am and 5:30 pm at the Friend of the Court office, 401 N. Lake Street, in Cadillac.  If you have any questions or would like to sign up for the next S.M.I.L.E. session, you may call 231-779-9494 and speak to Tammy Brintnell at extension 2008. 
2021 DATES 
| | | |
| --- | --- | --- |
| Mon, July 12 | Tue, July 13 | Wed, July 14 |
| Mon, July 19 | Tue, July 20 | Wed, July 21 |
| Mon, August 9 | Tue, August 10 | Wed, August 11 |
| Mon, August 23 | Tue, August 24 | Wed, August 25 |
| Mon, September 13 | Tue, September 14 | Wed, September 15 |
| Mon, September 27 | Tue, September 28 | Wed, September 29 |
| Mon, October 11 | Tue, October 12 | Wed, October 13 |
| Mon, October 25 | Tue, October 26 | Wed, October 27 |
| Mon, November 8 | Tue, November 9 | Wed, November 10 |
| Tue, November 16 | Wed, November 17 | Thurs, November 18 |
| Mon, December 6 | Tue, December 7 | Wed, December 8 |
| Mon, December 13 | Tue, December 14 | Wed, December 15 |